About Us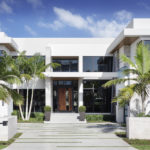 Brenner Architecture Group is a multifaceted architectural design firm driven by the ideals of superior design, progressive thinking, and strong client relationships.
Our vision is simple – to turn your ideas, your passion, into reality. Whether it is your Pacific Coast dream home or a modern New Urban industrial project, Brenner Architecture Group specializes in breathing life into projects born from imagination.
By fusing our clients' vision with the knowledge of modern architecture, we create an atmosphere of cohesiveness and bridge the gap between form, function, and practicality.
With an award-winning background in high-end residential custom luxury homes and mixed-use urban developments, Brenner Architecture Group features a wide-ranging global project portfolio.
We offer a complete range of architectural design and consultation services including interior design, land planning, and project feasibility studies.